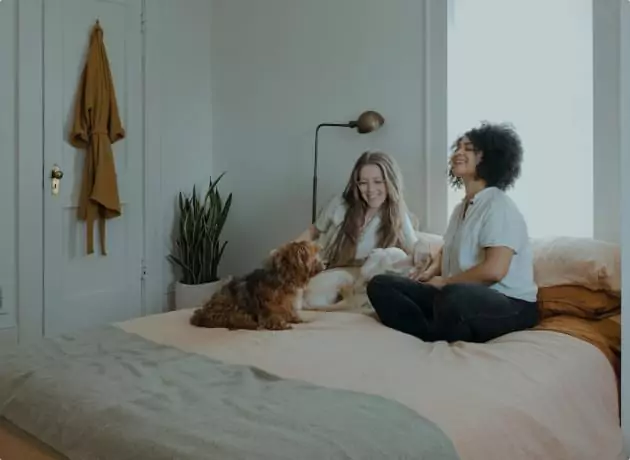 About Home Insurance
For more than three decades, Humberview Insurance Brokers has been helping Ontario, Canada residents save on their house insurance. But that is not all we do, we analyze your situation and provide you a unique insurance solution for your home insurance needs. Whether, it is your first house, rental property or you are just shopping around, we provide expert advice and personal service from the moment you first compare quotes online to the moment you enjoy your perfect new coverage, and beyond.

Getting a Quote on Home Insurance Home Insurance
Let Humberview do the heavy lifting for you. Our licensed brokers are experienced at finding you home insurance, from our partner insurance companies. You don't have to compare policies with a fine tooth comb; we do that for you. If you need a new policy, or if your home insurance is up for renewal, go ahead and put us to the test! Click here to get a great quote, fast.
Resources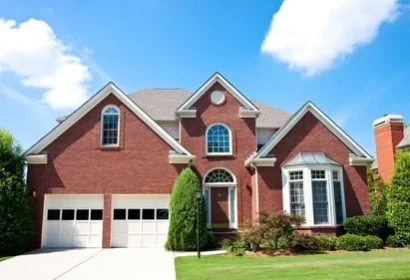 A common question when giving a quotation on insurance is when a client may ask "You tell me the building coverage is $385,000, but I only paid $265,000...
Read More
We also work in cities
Alexandria
Alfred
Alliston
Almonte
Amherstburg
Angus
Arthur
Atikokan
Aylmer
Ayr
Ballantrae
Barrys Bay
Bath
Beamsville
Beeton
Belmont
Binbrook
Blenheim
Blind River
Bobcaygeon
Bolton
Bowmanville
Bracebridge
Brighton
Brownsville
Brussels
Burford
Caledonia
Campbellford
Cannington
Capreol
Cardinal
Carleton Place
Carlisle
Casselman
Cayuga
Chapleau
Chesley
Chesterville
Clarington
Cochrane
Colborne
Colchester
Collingwood
Constance Bay
Creemore
Crystal Beach
Deep River
Delhi
Deseronto
Dowling
Drayton
Dresden
Dryden
Dundalk
Dunnville
Dutton
Eganville
Elliot Lake
Elmvale
Embrun
Englehart
Espanola
Essex
Everett
Fenelon Falls
Fergus
Forest
Fort Erie
Fort Frances
Gananoque
Goderich
Grand Bend
Grand Valley
Gravenhurst
Greenstone
Grimsby
Hagersville
Harriston
Harrow
Hastings
Havelock
Hawkesbury
Hawkestone
Hensall
Iroquois
Iroquois Falls
Jarvis
Kanata
Kapuskasing
Kemptville
Kenora
Keswick
Kincardine
Kirkland Lake
Lake Of Bays
Listowel
Little Current
Lively
Longlac
Lorignal
Lucan
Lucknow
Madoc
Manitouwadge
Mannheim
Marathon
Markdale
Marmora
Mattawa
Meaford
Metcalfe
Mildmay
Millbrook
Milverton
Mitchell
Moosonee
Morrisburg
Mount Albert
Mount Brydges
Mount Forest
Mount Hope
Munster
Napanee
Nobleton
Norfolk
North Dundas
Norwich
Norwood
Omemee
Osgoode
Owen Sound
Paisley
Palmerston
Paris
Parkhill
Parry Sound
Pembroke
Penetanguishene
Petawawa
Petrolia
Pickering
Picton
Port Colborne
Port Credit
Port Dover
Port Hope
Port Perry
Port Severn
Port Stanley
Powassan
Red Lake
Renfrew
Richmond Hill
Ridgetown
Rockland
Rockwood
Russell
Schomberg
Seaforth
Selwyn
Severn
Shelburne
Simcoe
Sioux Lookout
Smiths Falls
Smithville
South River
Southampton
St Clements
St George
St Jacobs
St Marys
Stayner
Stirling
Stoney Creek
Stouffville
Streetsville
Sturgeon Falls
Sunderland
Sutton
Tacistock
Tavistock
Teeswater
Temiskaming Shores
Terrace Bay
Thamesford
Thessalon
Thornbury
Thornton
Tilbury
Tillsonburg
Tottenham
Tweed
Uxbridge
Vankleek Hill
Vineland
Virgil
Walkerton
Wallaceburg
Warwick
Wasaga Beach
Waterford
Wawa
Wellesley
Wellington