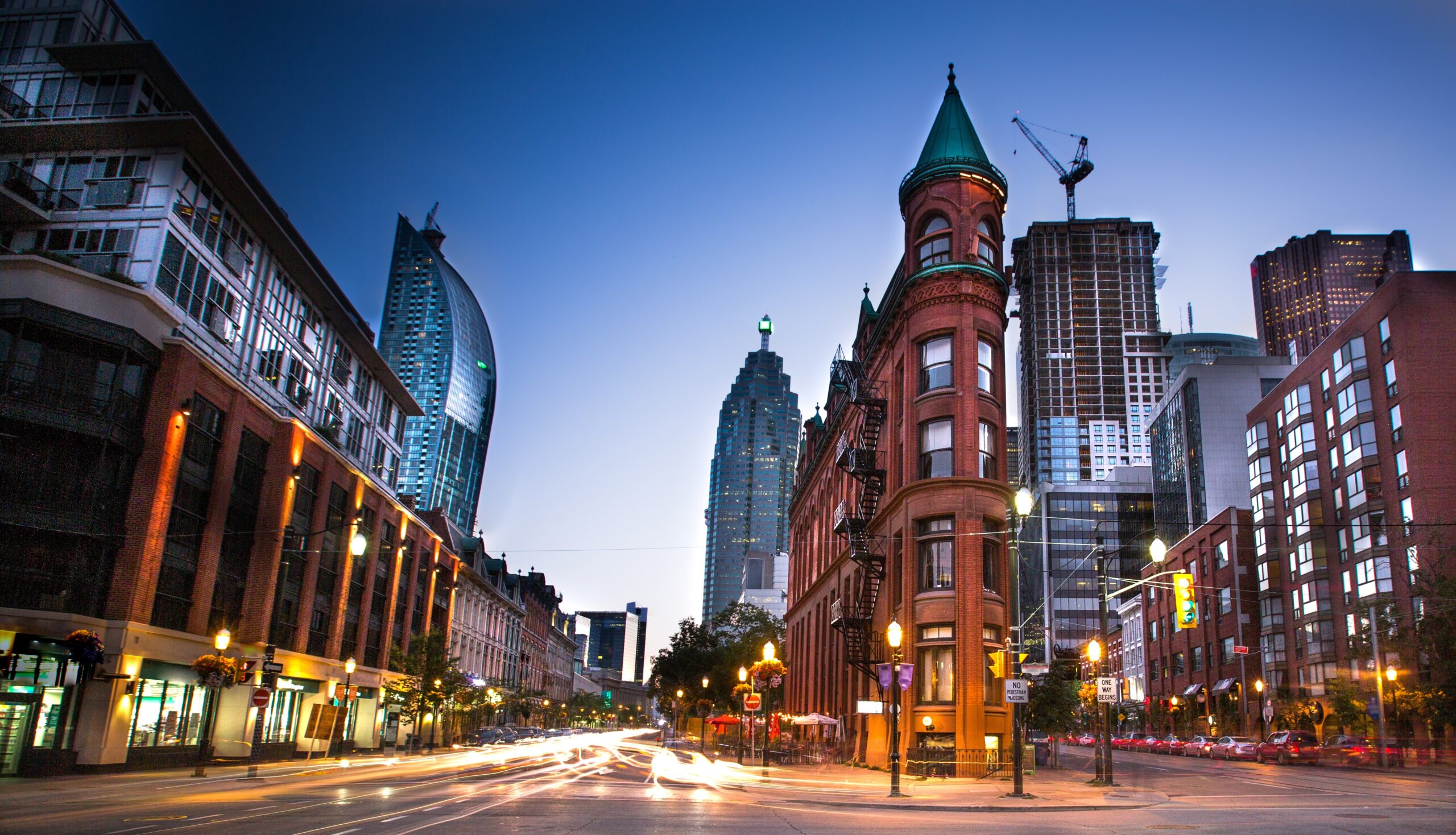 Toronto Car Insurance
When it comes to navigating the complexities of Toronto car insurance, it's much like traversing the diverse and expansive cityscape of Toronto itself. Whether you're near the bustling downtown core, the tranquil stretches by the lakeshore, or anywhere in between, finding car insurance that resonates with your specific Toronto experience is key.
At Humberview Insurance Brokers, nestled right next to Toronto's natural gem, High Park, at 339 Roncesvalles Avenue, we understand the heartbeat of this great city. For over thirty years, we've been tailoring Toronto car insurance solutions to fit the unique rhythms of life in and around Toronto. Our commitment goes beyond just offering competitive rates; we are dedicated to understanding your individual needs, providing expert advice, and ensuring you have support at every turn in this vibrant city.
Mandatory Car Insurance in Ontario
Liability
Liability portion of your car insurance policy provides protection against damage you cause to other people or their property
Direct Compensation property Damage
Covers damage to your vehicle from your own insurance company to the extent you are not at fault. (For portion you are at-fault you would need collision or all perils coverage)
Uninsured Automobile Coverage
Protects you if you are hit by an uninsured motorist or by hit and run driver. This portion will cover damage to your automobile caused by an identified uninsured motorist.
Accident Benefits
Provides compensation if you or others are hurt or killed in a car accident.
Extra Coverages for your Toronto Car Insurance to TakeYou Those Extra Km's
Collision Coverage
Covers your damage to your car a result of hitting an object or another car.
Comprehensive Coverage
Covers some insured damages such as falling objects, theft and fire.
All Perils Coverage
Most extensive physical coverage for your car. Covers collision + comprehensive and better theft coverage.
Accident Forgiveness Coverage
Extra coverage that protects your driving record and your insurance rate from going up from your first at-fault accident. Typically, you need to have been insured accident free for a set number of years to qualify.
Depreciation Waiver Coverage
Gives you the purchase price of the vehicle in the event of a total loss.
Rental Vehicle Coverage
Provides you with a rental vehicle to a specified limit after an insured loss.
How Toronto Car Insurance Rates Determined
The Car you Drive
Factors such as engine size, the cost of the vehicle and safety ratings can all make an impact to how much you will pay for car insurance.
How you Drive
Generally, if you are driving many kilometers or driving to work you will generally pay more than someone that just used their vehicle for occasional driving and errands.
The Area in Which You Live
The area in which you live and where you most often drive affect the price you pay for car insurance. Generally, big cities have more traffic this makes the risk of accidents being higher.
Driver Profile
Things like your age, your driving history, how many tickets, accidents, when you got licensed as well as other factors can all play a part in making your rate..
All the Coverages You Choose
Some coverages you choose can add up and it is up to you to determine which are best fit for you. Our brokers can help you decide.
Discounts You Qualify for
A variety of eligible discounts can be added if you qualify that may impact your final car insurance rate.
Ways you Can Save to Get Cheap Toronto Car Insurance
Bundle
Add your house policy to get a multi-line discount..
Insure two or more vehicles
Insuring your vehicles with the same company can result in a multi-vehicle discount.
Shop Around
In Ontario, there are many options for car insurance whether through agents, brokers or direct companies. There are many offerings.
Increase deductibles
Determine how much you are comfortable covering yourself if minor damage occurs and adjust your deductible accordingly.
Pay Yearly
Some insurers charge a maximum rate of 1.3% for paying for your car insurance on a monthly basis. If your company is charging you for paying monthly – ask about paying annually or in larger installments to avoid fees.
Install winter tires
Installing winter tires on your vehicles just makes sense for winter driving, but it can also save you money on what you pay for your car insurance.
Take a Drivers Training course
If you are a young or inexperienced driver the price you pay for car insurance might be improved by taking an approved driver training course.
Consider Renewing
Insurers typically give renewal discounts after a year or three and it might be wise to consider what the renewal price will be when you are shopping around.
Tips for Driving in Toronto

Stay Alert for Pedestrians
In Toronto, pedestrians might not always cross at designated crosswalks. It's important to stay vigilant and watch for people crossing the road at unexpected places, especially in busy downtown areas.

Beware of Potholes
The city experiences many freeze-thaw cycles in winter and summer, causing roads to shift and creating potholes. Drive cautiously and be prepared for sudden road surface changes, especially after the winter season.

Share the Road with Bicyclists
Toronto is home to a growing number of cyclists. As a driver, it's crucial to share the road responsibly. Keep an eye out for bicyclists, particularly in bike lanes and when making turns.

Yield to Streetcar Passengers
In Toronto, streetcars open their doors to the right. It's mandatory to stop well behind a streetcar when its doors begin to open to allow passengers to exit safely. This rule is especially pertinent in areas with heavy streetcar traffic.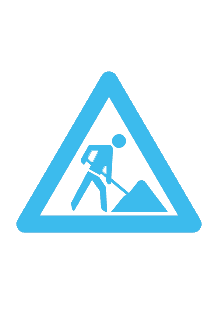 Watch for Construction Zones
Toronto often has ongoing construction. Be prepared for sudden lane closures and detours. Observe all signs and signals, and reduce speed in construction zones for everyone's safety.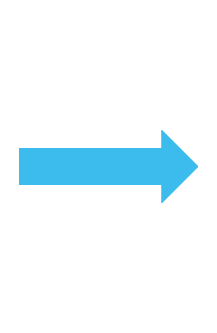 Navigating One-Way Streets
The city has numerous one-way streets. Pay attention to signage to avoid going the wrong way, and be mindful of pedestrians and cyclists who might not expect a vehicle from certain directions.
Expect Traffic Congestion
Toronto is known for its busy roads. Plan extra travel time, especially during rush hours, and consider alternate routes or public transit if you're headed to particularly congested areas.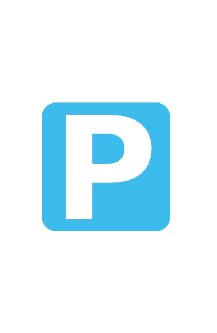 Parking Regulations
Be mindful of Toronto's parking regulations. Observe all parking signs to avoid fines and towing. Use apps like Green P for convenient parking in designated areas.
Seasonal Driving Adjustments
Winter in Toronto can be challenging. Ensure your vehicle is winter-ready with appropriate tires and be prepared for snowy and icy conditions.
Stay Calm and Courteous
Lastly, driving in a bustling city can be stressful. Maintain a calm demeanor and be courteous to other road users. Patience and respect go a long way in ensuring a safe and pleasant driving experience for everyone.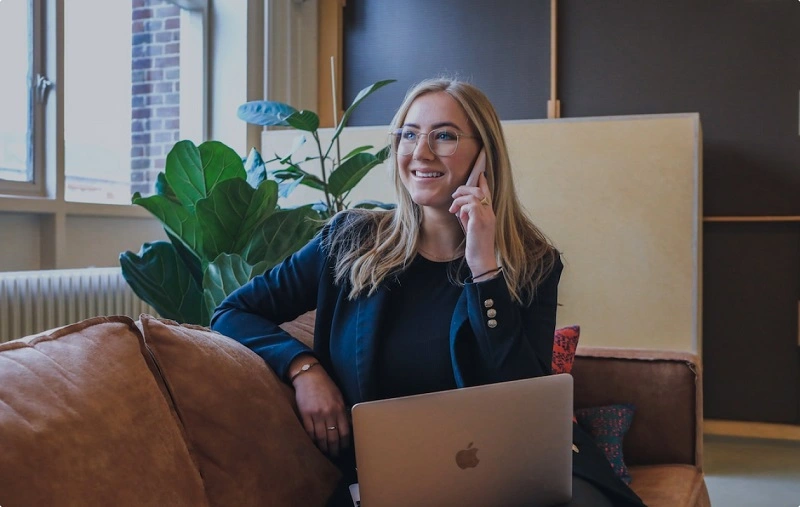 Why Humberview?
You Get One Dedicated Broker

We are not a call center, you will have the same broker for your policy.

In Business Since 1982

We are an independent broker located in Toronto since 1982

Quotes from Top Insurers

We represent some of Canada's best insurance companies.

No phone prompts when you call us

Speak to a human, right away.
Toronto Car Insurance by Vehicle
Did You Know About Toronto?
Toronto, Ontario, a vibrant metropolis set against the backdrop of Lake Ontario, epitomizes the fusion of urban energy and natural splendor. Its prime location, bridging the bustling city life with serene lakeside retreats, marks it as a key hub for both daily urban adventures and tranquil escapes. This dynamic blend of cosmopolitan vibrance and natural beauty emphasizes the importance of reliable Toronto car insurance quotes. These quotes offer reassurance to both residents and visitors as they navigate the diverse cityscapes or enjoy leisurely drives along the scenic lakefront. Having access to comprehensive car insurance quotes in Toronto ensures that all journeys, be they for work or leisure, are protected against unforeseen events.
Neighborhoods Toronto
Downtown Toronto (M5)
Postal Codes
M5A, M5B, M5C, M5E, M5G, M5H, M5J, M5K, M5L, M5S, M5T, M5V, M5W, M5X
Biggest Neighborhoods
St. Lawrence, Financial District, Entertainment District, Chinatown, Yorkville, University of Toronto.
Downtown Toronto is the city's central hub, known for its skyscrapers, cultural attractions, shopping, dining, and vibrant nightlife. It's a bustling area with excellent transit access and a hub for those seeking the urban lifestyle.
North York (M2, M3)
Postal Codes
M2J, M2K, M2L, M2M, M2N, M2P, M2R, M3A, M3B, M3C, M3H, M3J, M3K, M3L, M3M, M3N
Biggest Neighborhoods
North York Centre, Willowdale, Don Mills, Downsview, Bayview Village.
North York is a diverse suburban area with a mix of residential communities, shopping centers, and cultural attractions. It has a blend of transit options and car usage, with car insurance being an important aspect for many commuters.
Scarborough (M1)
Postal Codes
M1B, M1C, M1E, M1G, M1H, M1J, M1K, M1L, M1M, M1N, M1P, M1R, M1S, M1T, M1V, M1W, M1X
Biggest Neighborhoods
Scarborough Town Centre, Guildwood, Agincourt, Scarborough Village, Port Union.
Scarborough features diverse neighborhoods, scenic waterfront areas along Lake Ontario, and a range of parks and natural attractions. It's a more suburban area with many residents relying on cars for commuting.
Etobicoke (M8)
Postal Codes
M8V, M8W, M8X, M8Y, M8Z
Biggest Neighborhoods
Mimico, Long Branch, Kingsway, Islington-City Centre West, New Toronto.
Etobicoke offers a mix of residential neighborhoods, parks, and access to Lake Ontario, making it an attractive suburban area. Car usage is prevalent, and car insurance is a key consideration for many residents.
East York (M4)
Postal Codes
M4A, M4B, M4C, M4E, M4G, M4H, M4J, M4K, M4L, M4M, M4N, M4P, M4R, M4S, M4T, M4V, M4W, M4X, M4Y
Biggest Neighborhoods
The Danforth (Greektown), Leaside, East York Centre, Davisville Village, Rosedale.
East York is known for its residential charm, tree-lined streets, and proximity to downtown Toronto, with diverse neighborhoods catering to various lifestyles. It offers a balance of transit and car use, with many residents opting for car insurance for their commuting needs.
York (M6)
Postal Codes
M6A, M6B, M6C, M6E, M6G, M6H, M6J, M6K, M6L, M6M, M6N, M6P, M6R, M6S
Biggest Neighborhoods
Weston, Mount Dennis, Corso Italia, The Junction, High Park, Bloor West Village.
York is a diverse area with a blend of residential and commercial spaces. Neighborhoods like High Park and Bloor West Village offer a more relaxed pace of life with easy access to green spaces. Car insurance is important for residents who rely on personal vehicles for commuting and exploring the city
The Busiest Roads in Toronto for drivers seems to be
Highway 401
Often referred to as the busiest highway in North America, the 401 runs east-west through the Greater Toronto Area. It's a major route for commuters and commercial traffic.
Gardiner Expressway
This major expressway runs along the southern part of the city, providing a key artery for traffic moving in and out of downtown Toronto. It's known for its heavy traffic, especially during rush hours
Don Valley Parkway (DVP)
Connecting the downtown core with the northern suburbs, the DVP is a vital north-south route. It's notorious for congestion, particularly during morning and evening commutes.
Queen Elizabeth Way (QEW)
Linking Toronto with Hamilton and the Niagara Region, the QEW is another heavily trafficked highway, often congested, especially during weekends and holidays.
Kingston Road
As one of the major roads in the eastern part of Toronto, Kingston Road sees significant traffic, being a primary route for those traveling to and from the eastern suburbs.
Yonge Street
Running north-south through the entire length of Toronto, Yonge Street is one of the city's main thoroughfares and often experiences heavy traffic.
Bloor Street/Danforth Avenue
As a major east-west corridor, Bloor Street and its continuation, Danforth Avenue, are heavily trafficked, especially as they serve as key commercial and residential areas.
Lake Shore Boulevard
Running parallel to the Gardiner Expressway, Lake Shore Boulevard is an alternate route for commuters along the southern edge of the city, often busy during peak times.
Allen Road
Serving as a key access route to and from the 401 and downtown via the DVP, Allen Road can be quite busy, particularly during rush hour periods.
Eglinton Avenue
With the ongoing construction of the Eglinton Crosstown LRT, Eglinton Avenue has become one of the busiest and most congested roads in the city.
Parking in Toronto
When visiting Toronto and looking for parking, many people use Green P, a popular and convenient parking service provided by the Toronto Parking Authority (TPA). Here's how it works
Finding Parking Locations
Green P offers a wide range of parking options throughout the city, including on-street parking, off-street car parks, and underground parking facilities. You can find Green P parking locations by looking for Green P signs, using the Green P website, or through the Green P mobile app.
Payment Methods
Green P allows for various payment methods. You can pay at a meter or pay-and-display machine using coins, credit/debit cards, or via the mobile app. The Green P app also allows for touchless payment and is a convenient option as it can be used remotely.
Using the Green P App
Download and Set Up: First, download the Green P app from the App Store or Google Play Store. After downloading, you'll need to set up an account and link a payment method (like a credit card). Start a Parking Session: When you park in a Green P spot, open the app, enter the location ID (found on signs in the parking area), and select the amount of time you wish to park. Extend Parking Remotely: One of the app's key features is the ability to extend your parking session remotely. If you're running late or need more time, you can add time via the app without returning to your car. Payment and Receipts: The app will automatically charge the linked payment method for the parking session. You can view your parking history and receipts in the app.
Rates and Time Limits
Green P parking rates vary depending on the location and time of day. Some areas have maximum time limits, so it's important to check the signage or the app for specific restrictions and rates.
Overnight and Long-Term Parking
Green P also offers options for overnight and long-term parking in some locations, which can be particularly useful for visitors staying in the city for an extended period.
Toronto Car Insurance FAQ
Toronto Car Insurance Quotes For Different Types of Car Insurance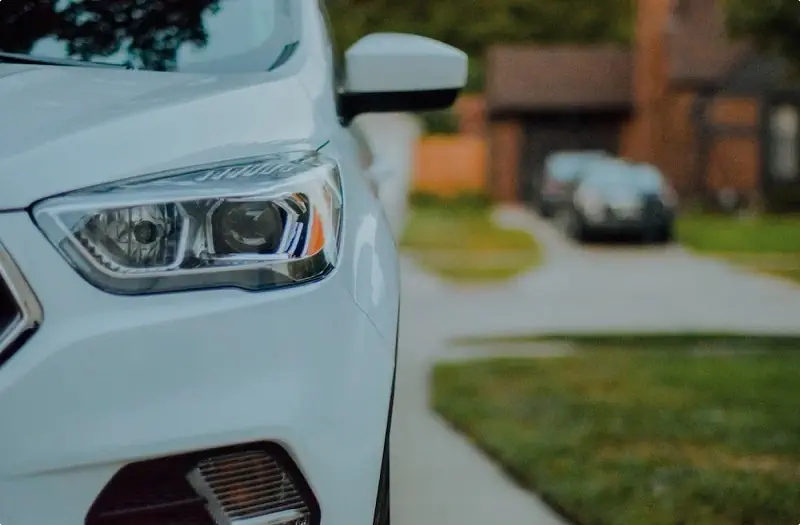 Clean Record Car Insurance in Toronto
In Toronto, those with impeccable driving records can benefit from the most competitive Toronto car insurance rates, a testament to their safe driving habits. At Humberview Insurance Brokers, we're committed to providing cost-efficient car insurance solutions that are specifically designed for the diverse Toronto community. Our experienced, licensed Insurance Brokers are ready to assist you in finding the perfect policy and offer expert advice, especially during the claims process.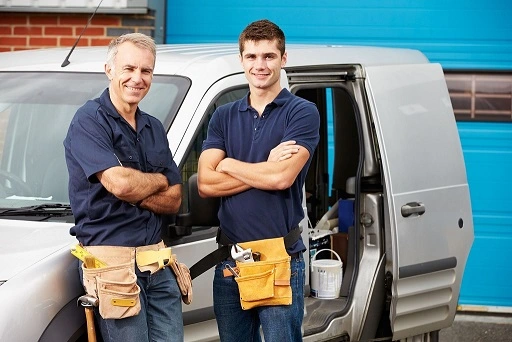 Toronto Commercial Auto Insurance
For more than thirty years, Humberview Insurance Brokers has been a reliable source of Commercial Auto Insurance in Toronto. Whether you're a contractor, cafe owner, or any business using vehicles, we're here to support your commercial needs. Our tailored policies are crafted to safeguard your business and assets, establishing us as a dependable choice for your Toronto commercial auto insurance requirements.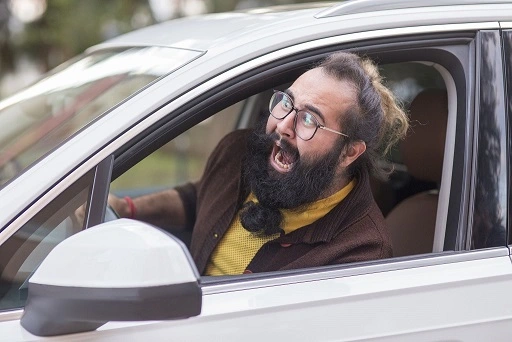 High-Risk Car Insurance in Toronto
Some drivers in Toronto may find themselves in the high-risk car insurance category, reserved for those with a higher liability risk due to their driving history. Instances such as impaired driving not only present road hazards but also have serious legal consequences. High-risk car insurance in Toronto is also necessary for drivers with a history of repeated traffic offenses, involvement in accidents, or insurance coverage gaps. This insurance serves as an important step for drivers aiming to rebuild a positive driving record while staying sufficiently insured on Toronto's roads.
Car Insurance News and Blog for Toronto, Ontario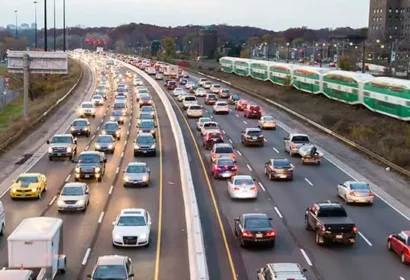 Below is a list from Toronto Police Services of the top ten cars stolen in the year 2021. Top 10 Auto Thefts by Vehicle Make and Model in...
Read More